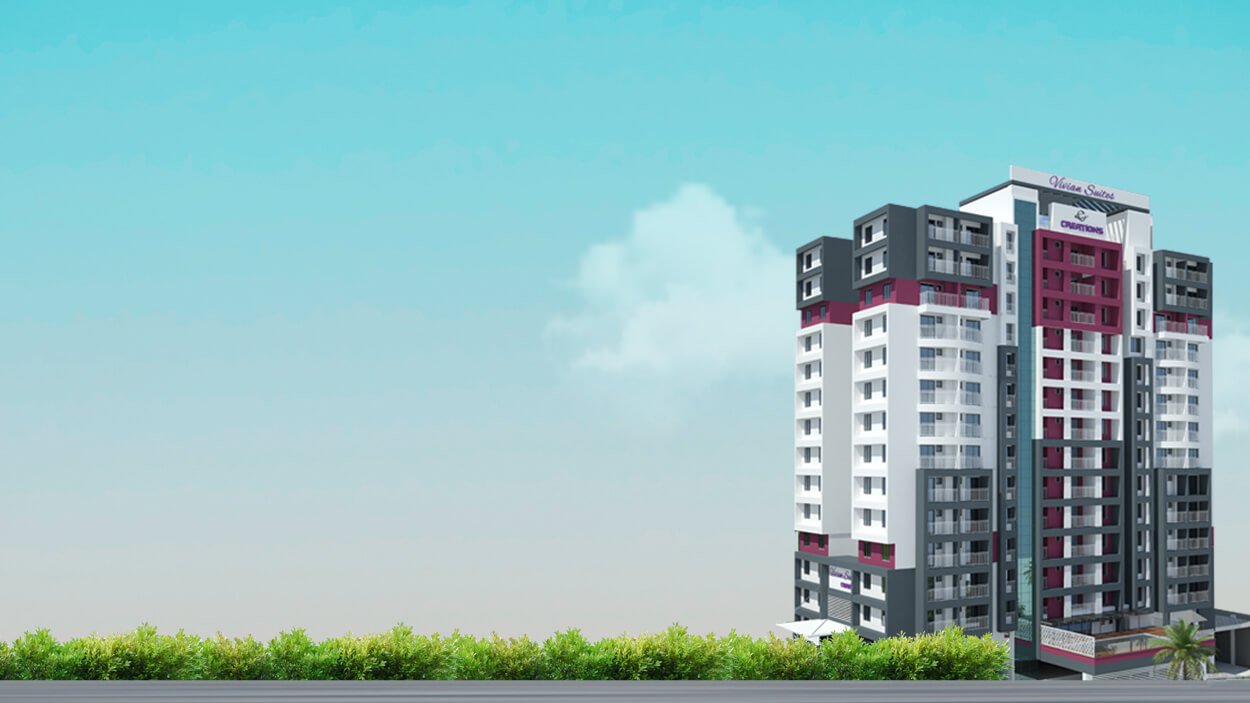 Mannanthala, Trivandrum
Occupancy Certificate Obtained on 2018

Creations Victorian Square Apartments/Commercial spaces
The design of Vivian Suites makes possible a coming-together of all aspects of fine living. When the calm, serene surrounding is all set to cajole your senses, the elegantly designed interiors would no doubt, floor you! The layouts are carefully planned and the rooms are Vasthu-compliant and well-ventilated.
Adding to these benefits, the location says it all. Vivian Suites is located very close to the city centres adjoining the MC Road at Mannanthala. You can easily access any place of prominence like schools, colleges, hospitals, places of worship and all sorts of transport terminals.
Don't hesitate to download the brochure to know more details of this project.