While considering about flats, villas and apartments, there is nothing that can beat Creations Kerala among builders in Trivandrum. Creations Kerala is a brand leader among luxury villas and flats in Trivandrum for quite some time now.
Being an expert in designing spaces to match personal tastes and individual needs, Creations Kerala has an edge over contemporaries in conceiving and delivering innovative interior design solutions. Our experts have a patient ear to all your suggestions and brains brimming with ideas to make them possible in ways that will keep amazing you. We work from scratch to finish, adding that "Wow Factor" to the most cherished dream of yours.
In-House Interior Design
Creations believes in delivering living spaces that are an extension of your personality and that is why our commitment does not end with handing over your apartment or villa. Adding to our status of being one of the leading builders in Kerala, we undertake the interior designing of the lovely living spaces delivered to you, slowly transforming them to your dream home. We consider it a pleasure to shape your space to one that suits your tastes and requirements.
Our committed team of interior designers have the knowledge and capability of delivering spaces as you have envisioned. The team would work with you from the start to deliver your space the way you want it to be. They are equipped with the knowledge of the latest developments in interior designing and we believe you would love their valuable tips and inputs.
So, let's collaborate and make your dream home a reality.
Interior Image
The product we are using
GLASS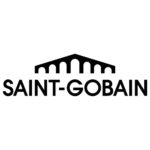 Our Brochures

Do you have any questions?

Contact us at Creations Kerala office nearest to you or submit a business inquiry online

Working time

Our support available to help you 24 hours a day, seven days a week.

Monday-Saturday: 9:30am to 18:30pm

Sunday: Available On Call & Site Visit

Want to work with us?
To Know More About Our Project